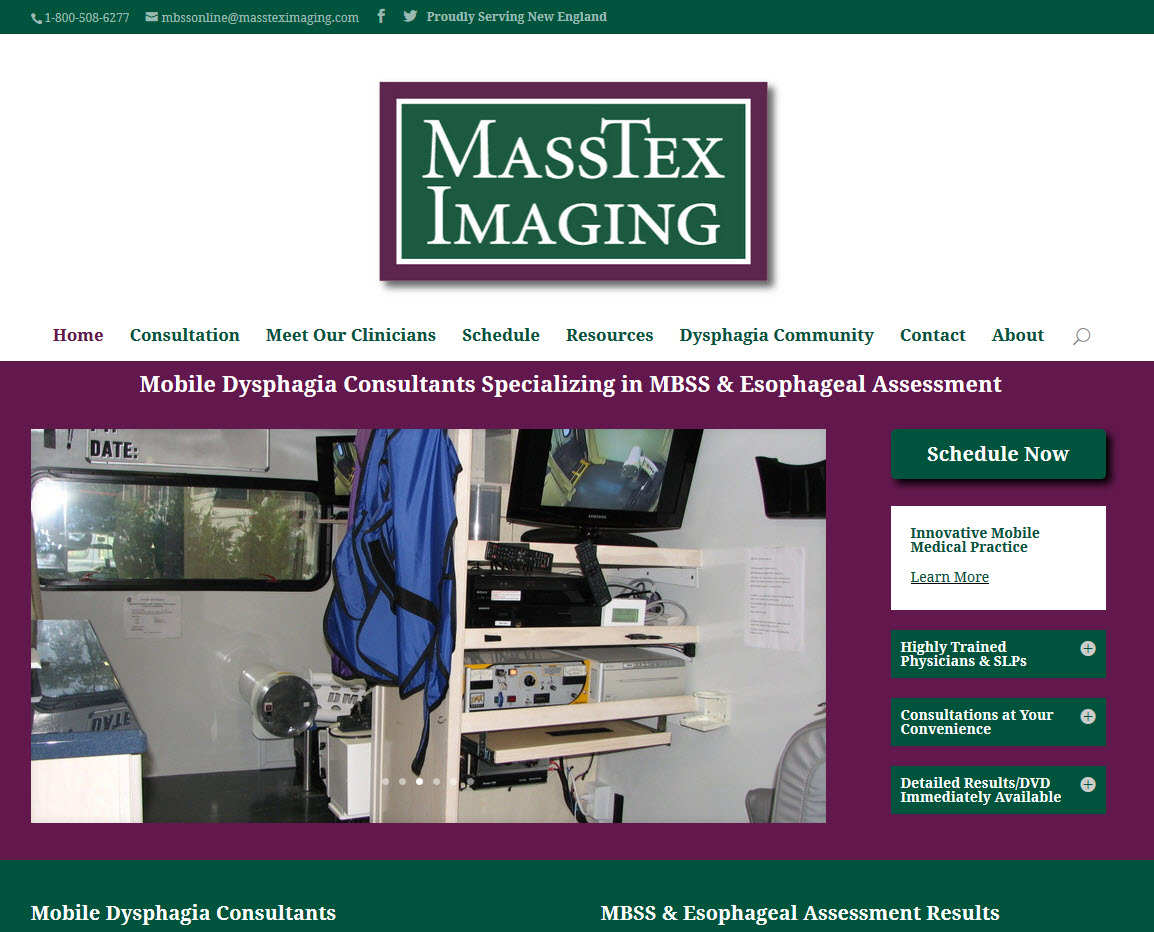 The Project
MassTex Imaging is a mobile medical clinic that goes to patients to perform Imaging Services and Specialty Consultations. They wanted a site and experience that could communicate services to existing and potential customers and would act as a storefront for their growing business.
Services Provided:
Web Design
SEO
Blog
Email Marketing
Email Newsletters
Social Media Marketing
Thank you very much for making our NEW fabulous web site! We love it. We wanted our site to reflect our services with the correct nomenclature, pertinent images and usable information. You created a wonderful user friendly site with our image and medical services in mind. You helped us every step of the way by asking us to the right questions to supply you with the information you needed to make our site recognizable and to optimize our search engines.
You are a pleasure to work with and you met every deadline we gave you. We love being able to give you ongoing updates and have everything done quickly and perfectly.
Thank you again for your creativeness, your advice and your thoroughness.
Charlene Mackenzie